Collect and manage
ideas, feedback and feature requests
Create free online brainstorming sessions, feedback lists and collect ideas and feature requests. Your participants can also submit requests, vote for ideas and participate in discussions without an account. This makes PollUnit your feedback, brainstorming and feature management tool.
Create PollUnit
Tour
After collecting ideas, requests and arguments you can finish your brainstorming or collection and create a PollUnit voting to simplify the decision making in groups.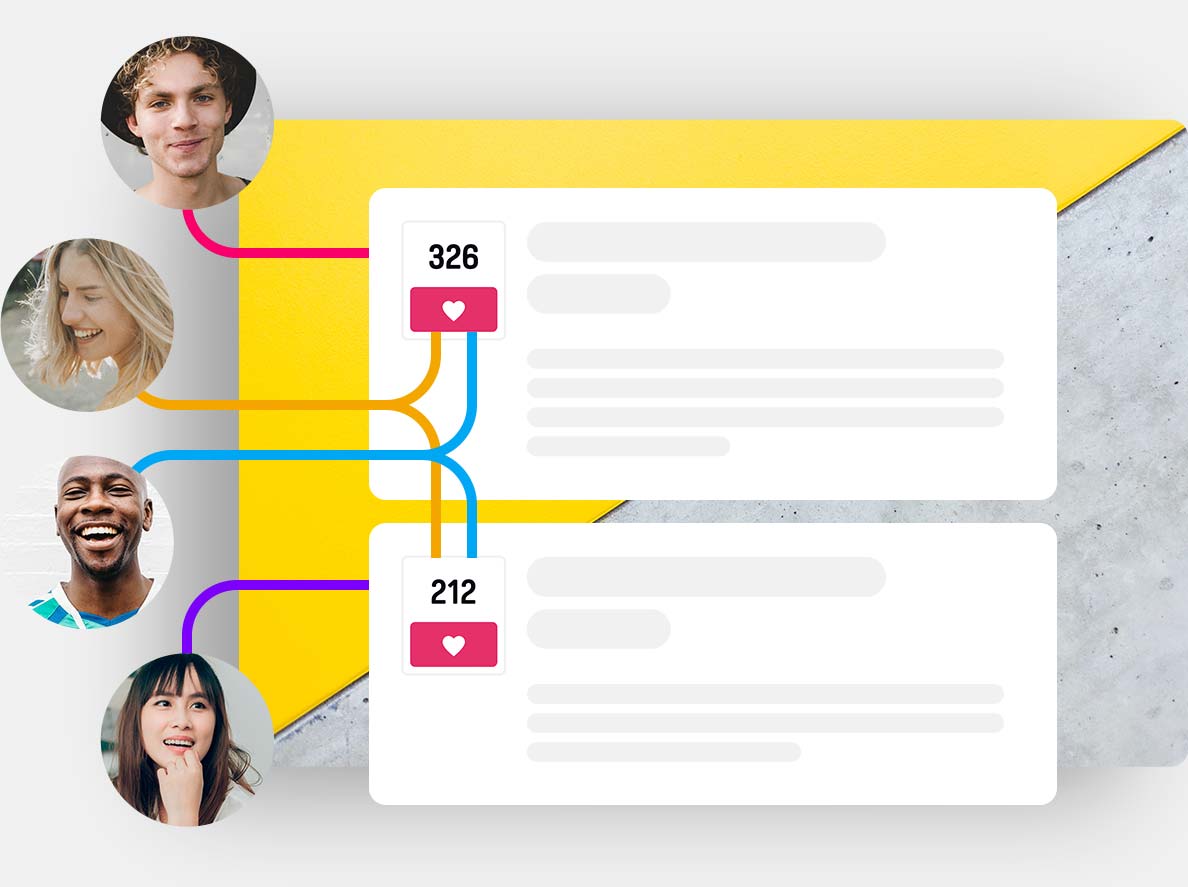 Gather Feedback and Feature Requests from your customers and team
Organize your feedback with PollUnit and understand what is really important for your company and your customers. Work with your customers in real time and collect product feedback, ideas for new features or simple requests on any topic in one place.
Participants can also upvote the ideas of others or discuss and comment other users' suggestions and requests.
Progress states for feature requests
Use PollUnit as a feature request tool and keep your customers on track. Each feature request manages its own state. From »Incoming« to »Planned« and »In Progress« to »Completed« or »Rejected« including reasons – your customers always know what's going on.
Assign custom tags to your feature requests to tell your customers more at a glance. Tags can also be used for filtering and grouping. This also helps to avoid duplicate feature requests.
Configure your feedback list and idea collections according to your needs
Choose from many different designs or even create your feedback page in your own design and with your own logo.
Many configuration options allow you to freely configure your collection. You can e.g. activate password protection, allow comments and choose your desired PollUnit URL.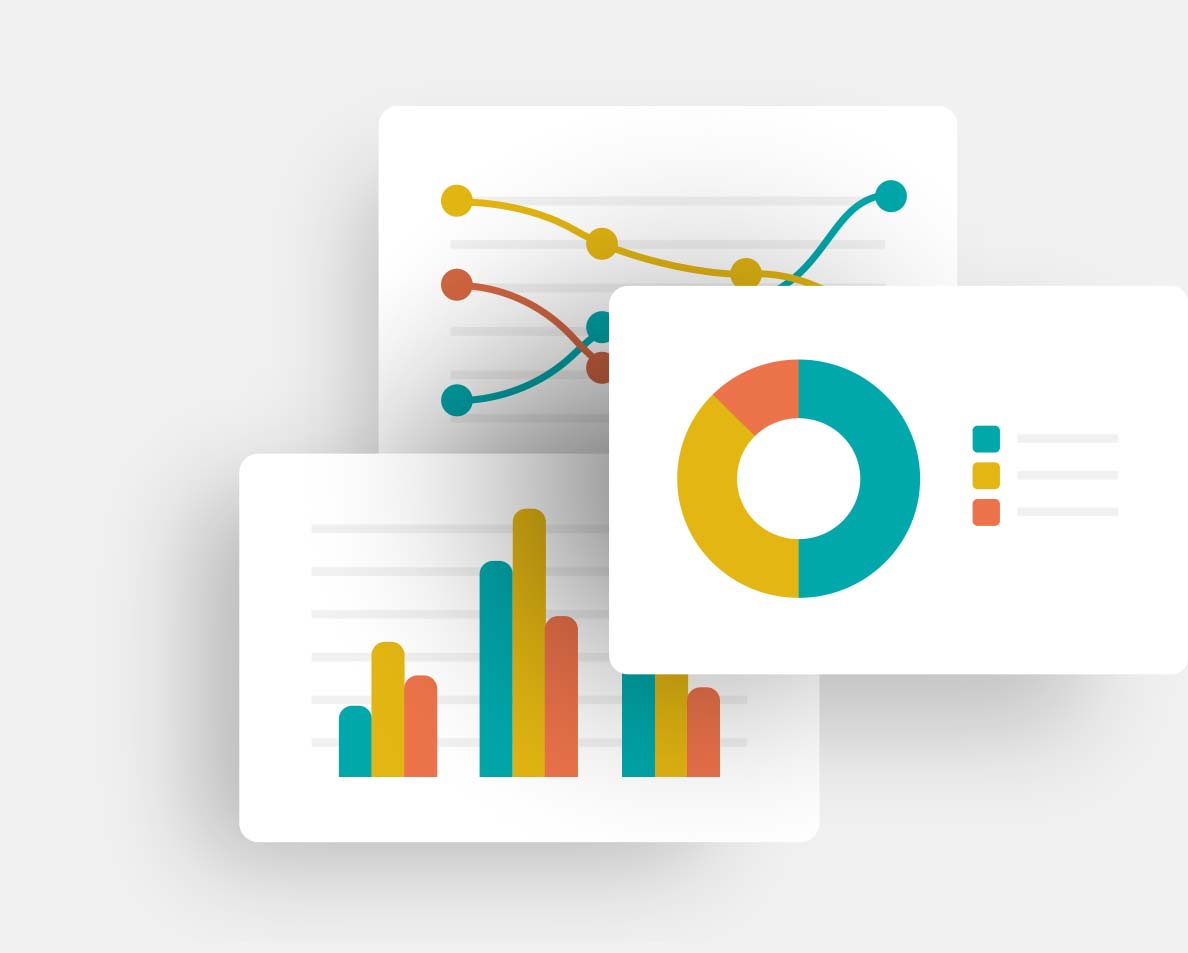 Evaluate collection
No matter if you brainstorm or get feedback - the proven PollUnit evaluation tools are also available in real time.
You will get more information about participants, countries, an activity log and various export options for your data.
Evaluation functions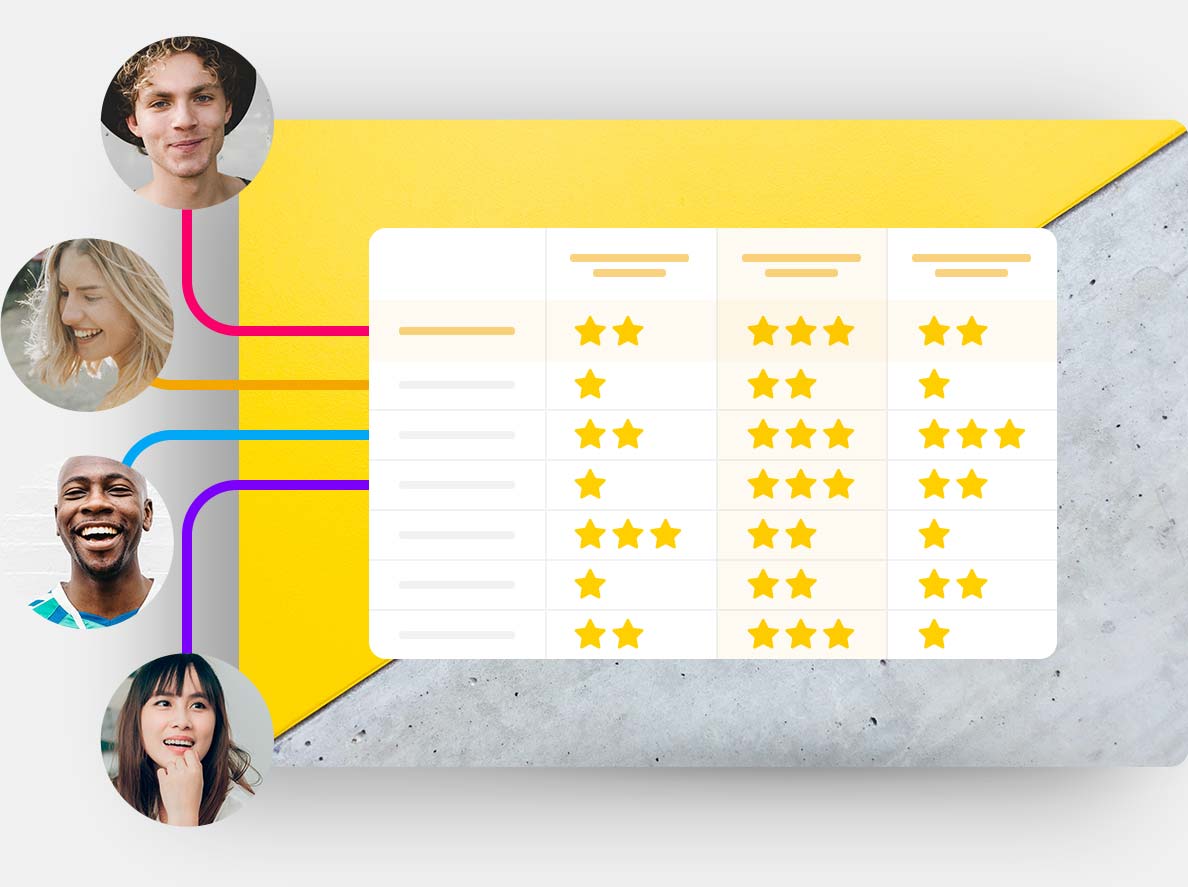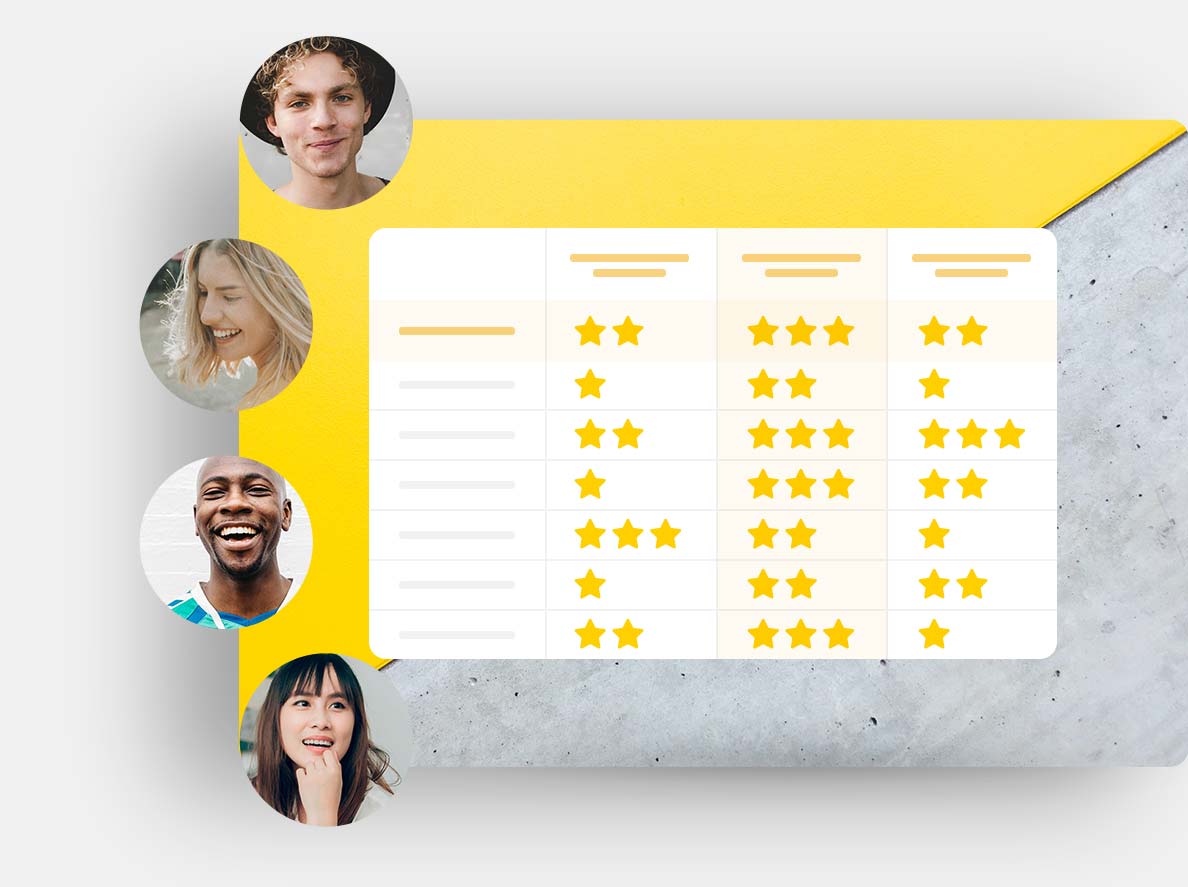 Create a follow-up voting
When the collection of ideas is complete, you can create a follow-up voting directly from the collection. For example, you have a long list of your customers' feature requests. Then you can put the functions with the most upvotes into a voting and pass them on to your development team for prioritization and evaluation.
PollUnit allows you to do simple yes/no voting as well as systemic consensus and dot voting.
PollUnit Votings
No installation nor registration necessary
Participation is possible from any device such as PC, laptop, smartphone or tablet - without installing a feature management app nor registering.
GDPR and CCPA compliant
PollUnit strictly adheres to the specifications of the data privacy laws in Europe and the USA. We provide high data security and real data protection while we are equipping you with the right tools to make informed product decisions.
Create a idea
or feature request collection:
It's that simple
Choose a topic and create your brainstorming
Invite your participants to your online collection or publish the collection on your website
Let your participants spend time gathering and discuss other people's ideas and feature requests.
Evaluate your collection or create a follow-up vote