Distribute tasks online
Learn how to distribute your options to participants. This means that your PollUnit does not search for the most frequently chosen option, but assigns all options or tasks to your participants.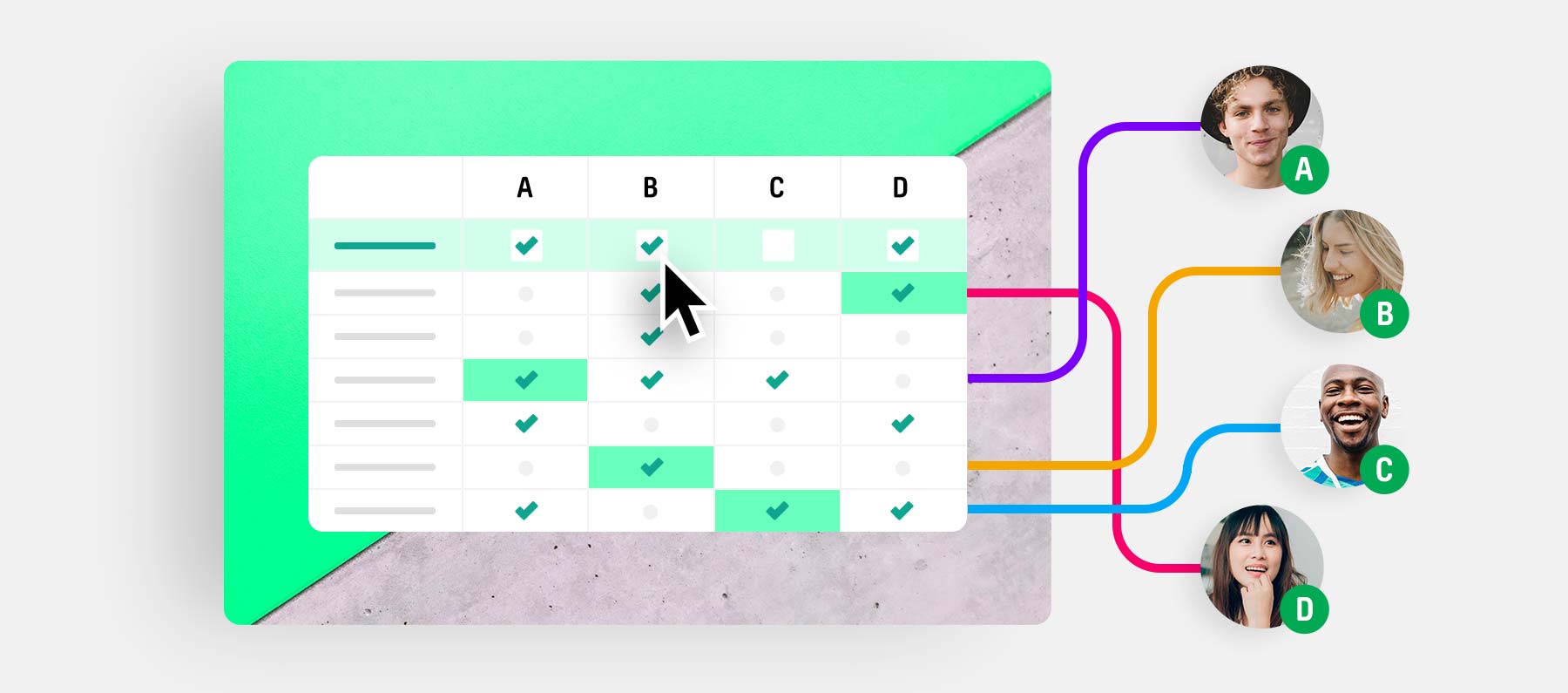 PollUnit is your tool to distribute tasks in a team
Here we show you how you can manage and distribute tasks and appointments online in a team. This allows you to create todo lists together.
The basic functions for your task distribution are free and your team members can also add tasks and vote without an account.
Automatic distribution of tasks according to personal preferences
In addition to a manual distribution of tasks, PollUnits task management can also assign the tasks automatically. The participants of your PollUnit can prioritize the individual tasks. This means that each team member can indicate how much he would like to do the job.
With the votes of the team PollUnit can then automatically split the tasks. So everyone gets the task he would like to do or for which he is particularly suitable.
If certain tasks are equally popular or do not receive any votes, they will be randomly distributed.
Start your online task distribution with the goal to optimally distribute options
Click on »Create PollUnit« and select »Distribute« as target. Click on one of the buttons to get to the wizard. Depending on which button you click, we prepare your PollUnit for the distribution of dates, times, pictures or other tasks.
With »Distribute > Something else« you can define any tasks via a free text. PollUnit also offers you the option of defining a date or photo as a task.
Target »Optimal distribution of options«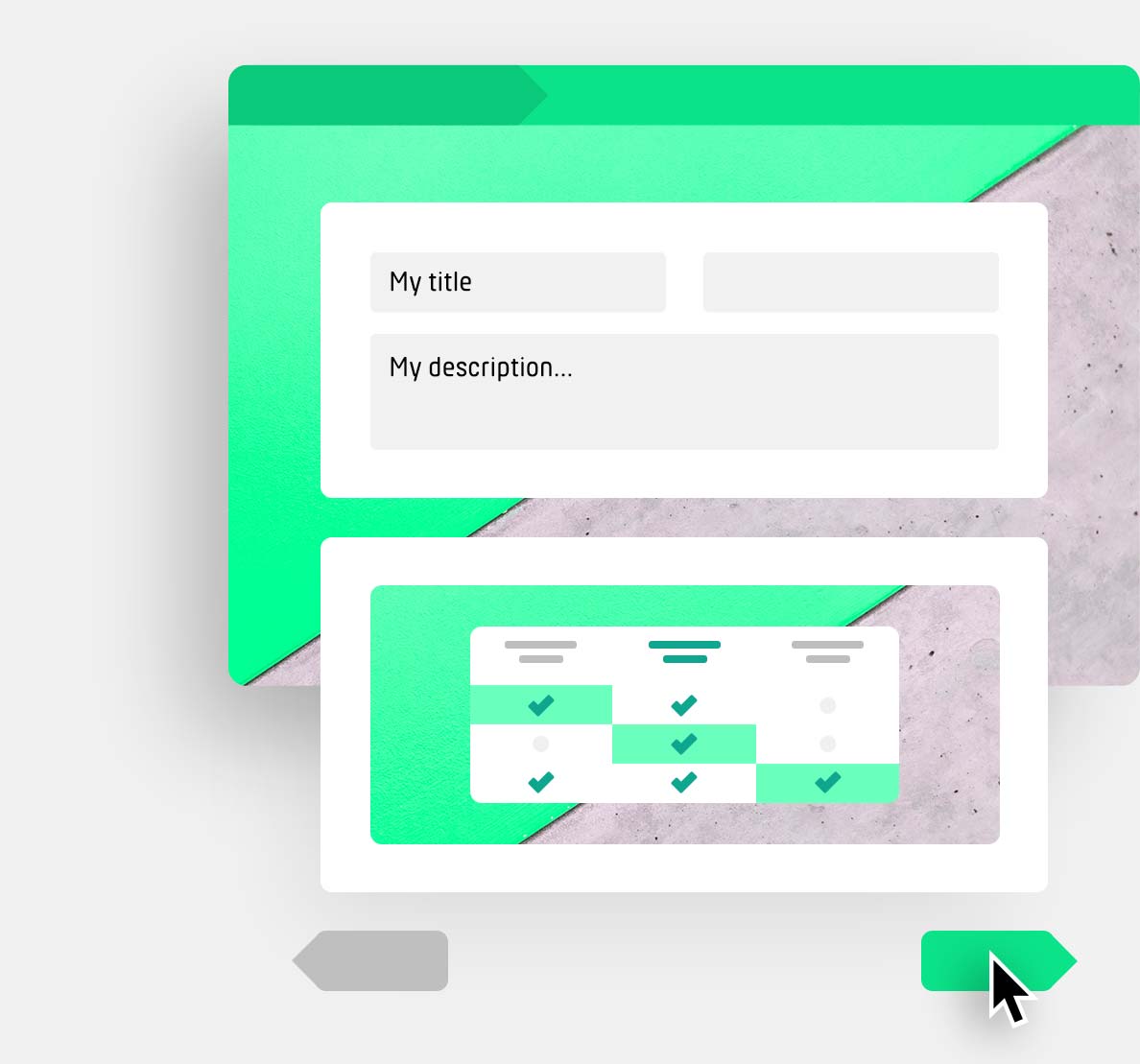 Enter your PollUnit data as usual.
The scheme shows you a preview of how your PollUnit will look like. You can activate the rating in the »Advanced Scheme Settings«. For example, the star rating allows participants to rate the tasks from 0-5 points.
If you have set your scheme as desired, click on »Next«
Collect tasks
In step 2 of creating your PollUnit you can put together the tasks for your group. Just click »Add option« to create more tasks.
In step 4 you can also allow your participants to add their own tasks. This also applies to participants without an account.
Design and Logo: Customize the look of your task distribution
To change the look of your PollUnit choose one of our many free themes. A theme changes the color scheme and background graphic of your task distribution. As a premium user, you can also create and manage your own themes.
As a business user you can also change the logo of your PollUnit.
Further tutorials:
Create your own theme Polls with your own logo
Advanced settings of your task distribution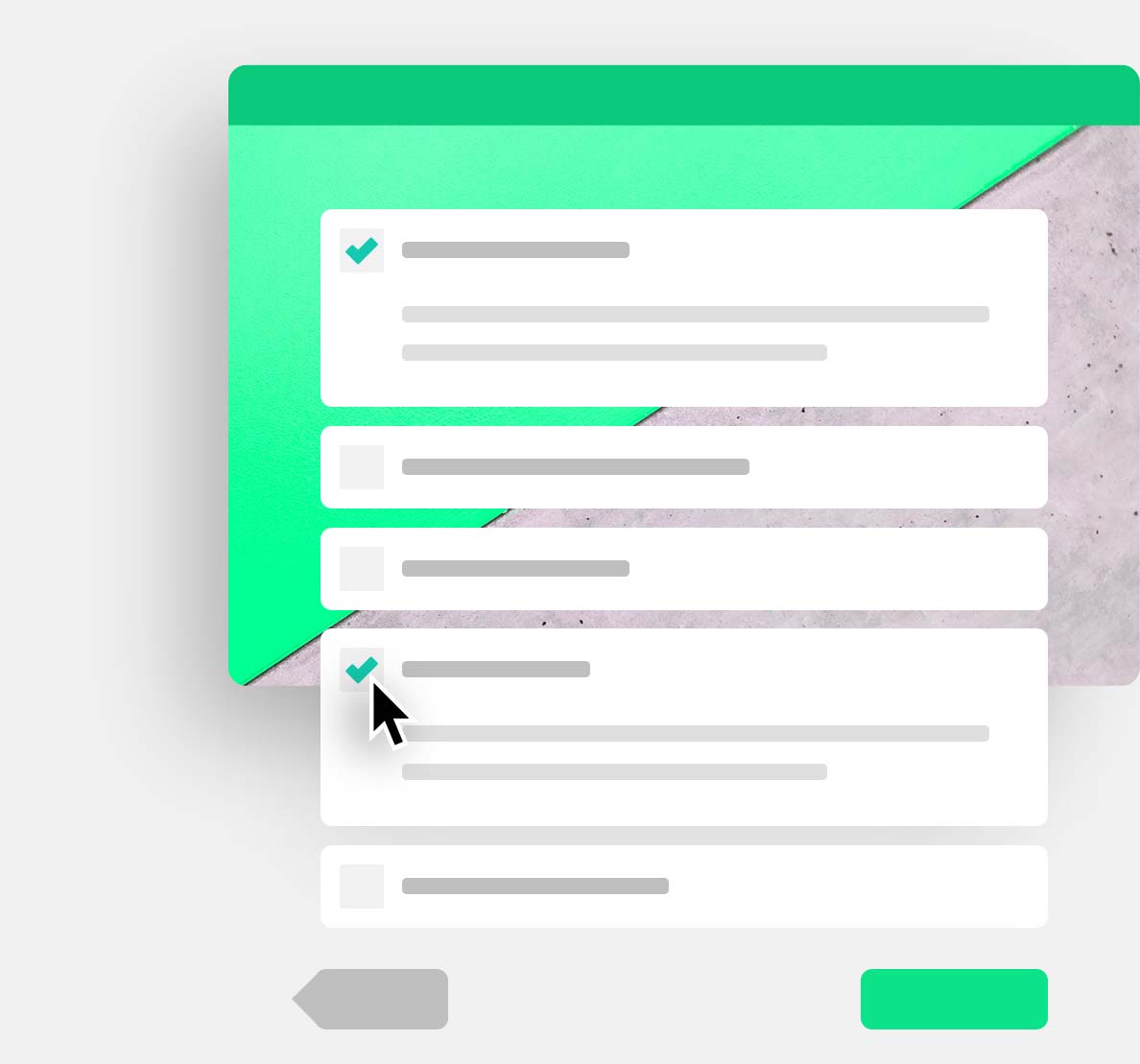 In the Advanced Settings you will find a variety of features.
With the function »Allow new option« you can enable your participants to add their own tasks.
With »Limit per option« you can determine how often a task should be fulfilled and how many participants can vote for the same task. After the limit is exhausted, no participants can register for this task.
Invite participans to your task distribution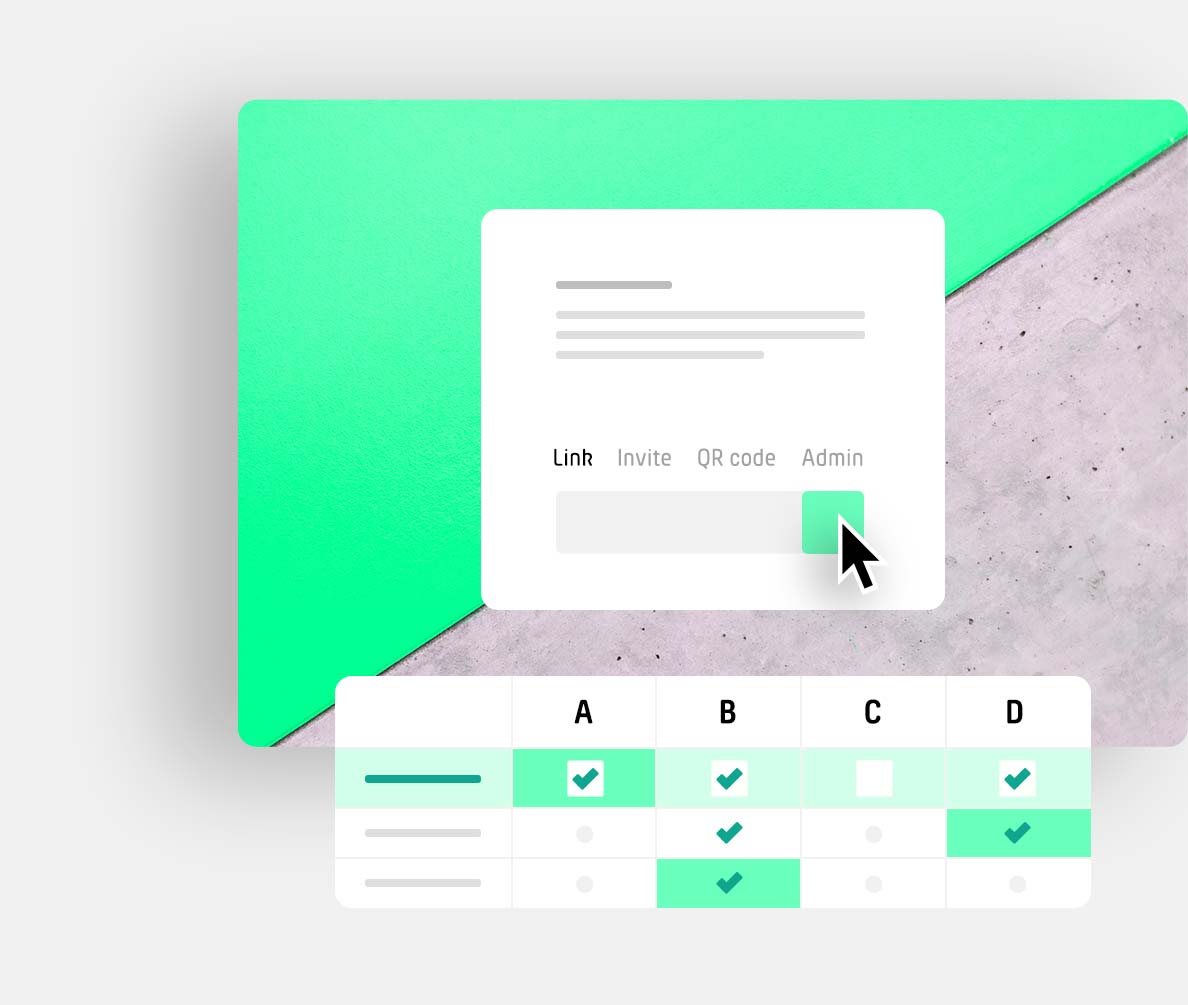 There are several ways to share your to-do list with your team.
Enter the email addresses of your team. PollUnit then sends invitations. If you send the invitations via PollUnit, PollUnit can tell you in the evaluation whether the invited user has already registered for a task.
Share your PollUnit via WhatsApp, Facebook, Twitter or Google+.
Share your PollUnit via the participant or admin link. The participant link allows your participants to register for tasks. The Adminlink allows the administration of the PollUnit (This link should only be shared with participants who also need administrative access).
Choose tasks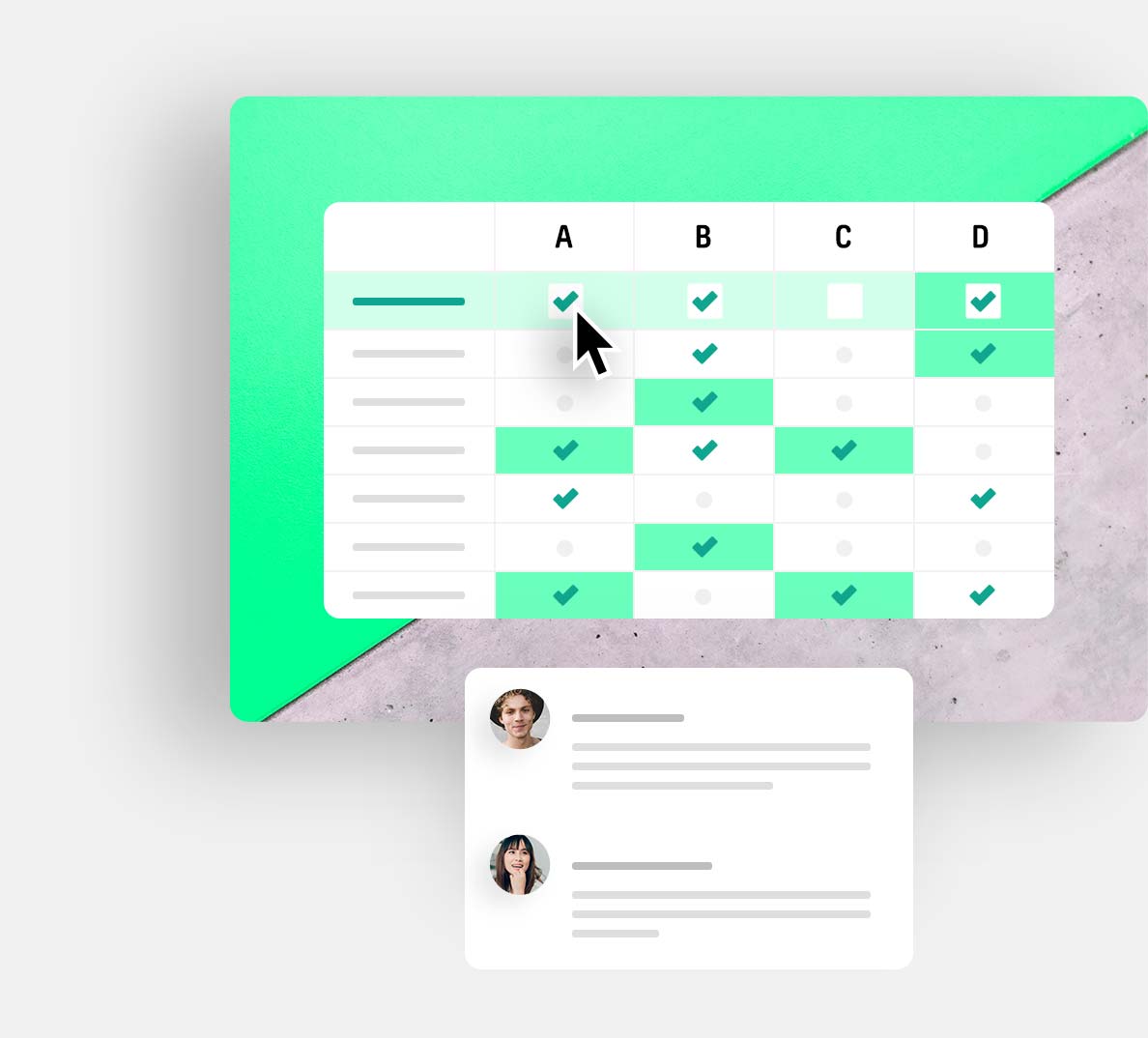 If you open the task list via the participant or admin link, you will get an overview of the tasks to be assigned. Likewise, you can see the voices of the other participants. In step 4, you could also activate a private task distribution so that the participants can only see their own voices.
Now your participants can prioritize or choose the tasks.
Users with an account can also leave comments.
If you visit the PollUnit via the Adminlink, you can also use other functions. This includes closing the PollUnit, a Excel and CSV export and the possibility to edit the task distribution.