Create surveys
with PollUnit
Design and create your own online survey in just a few steps. Create customer satisfaction questionnaires, information requests, or employee surveys. The evaluation and analysis of the collected data is only a trifle with our survey software. For small surveys you can even use our tool for free.
Create PollUnit
Tour
Basic features and question types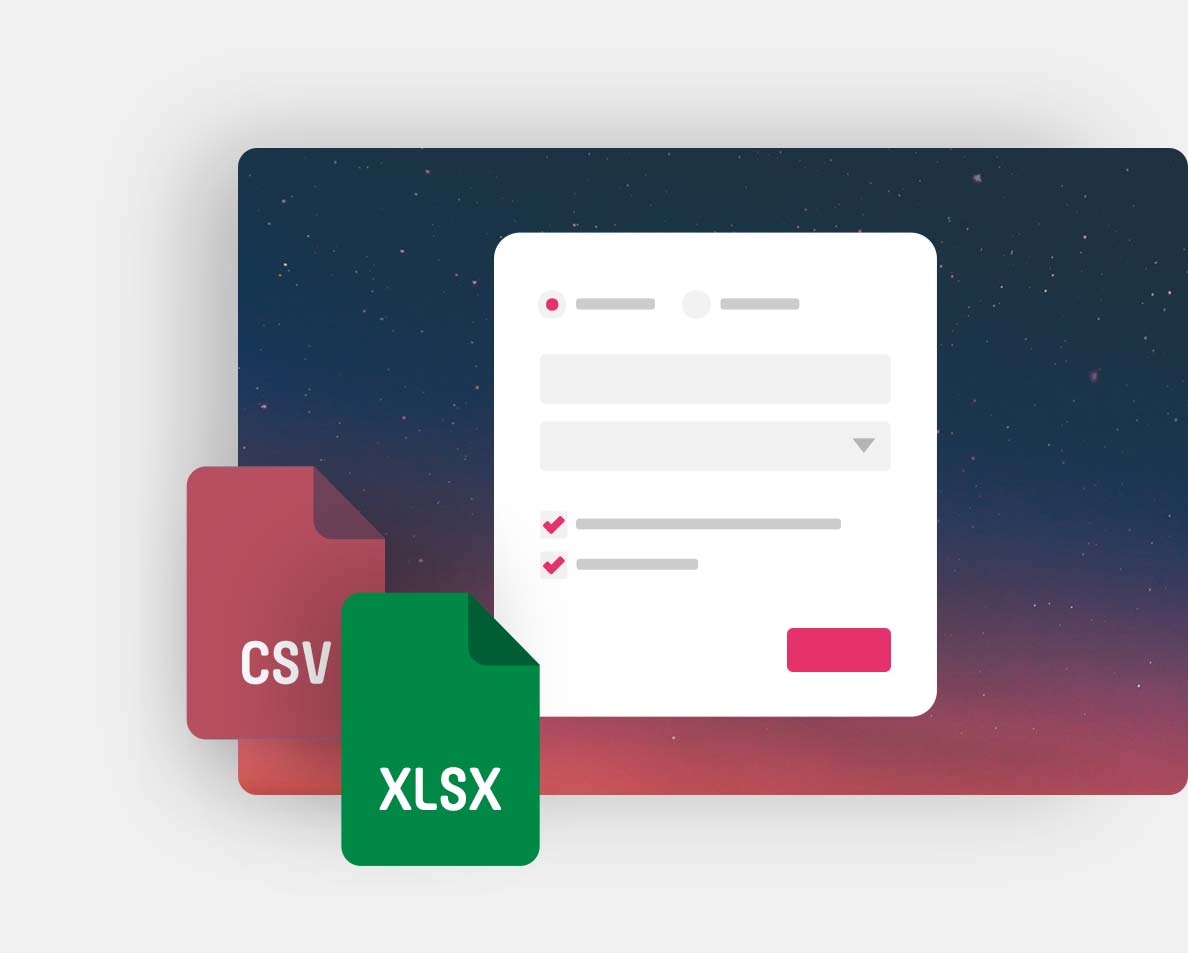 Form fields
Create forms to request information. You can create form elements such as text and number fields for input, but also offer predefined answer options for selection. These include select fields, checkboxes and radio buttons.
Form fields can also be marked as mandatory. Mandatory fields must be filled in by the participants in order to proceed to the next step.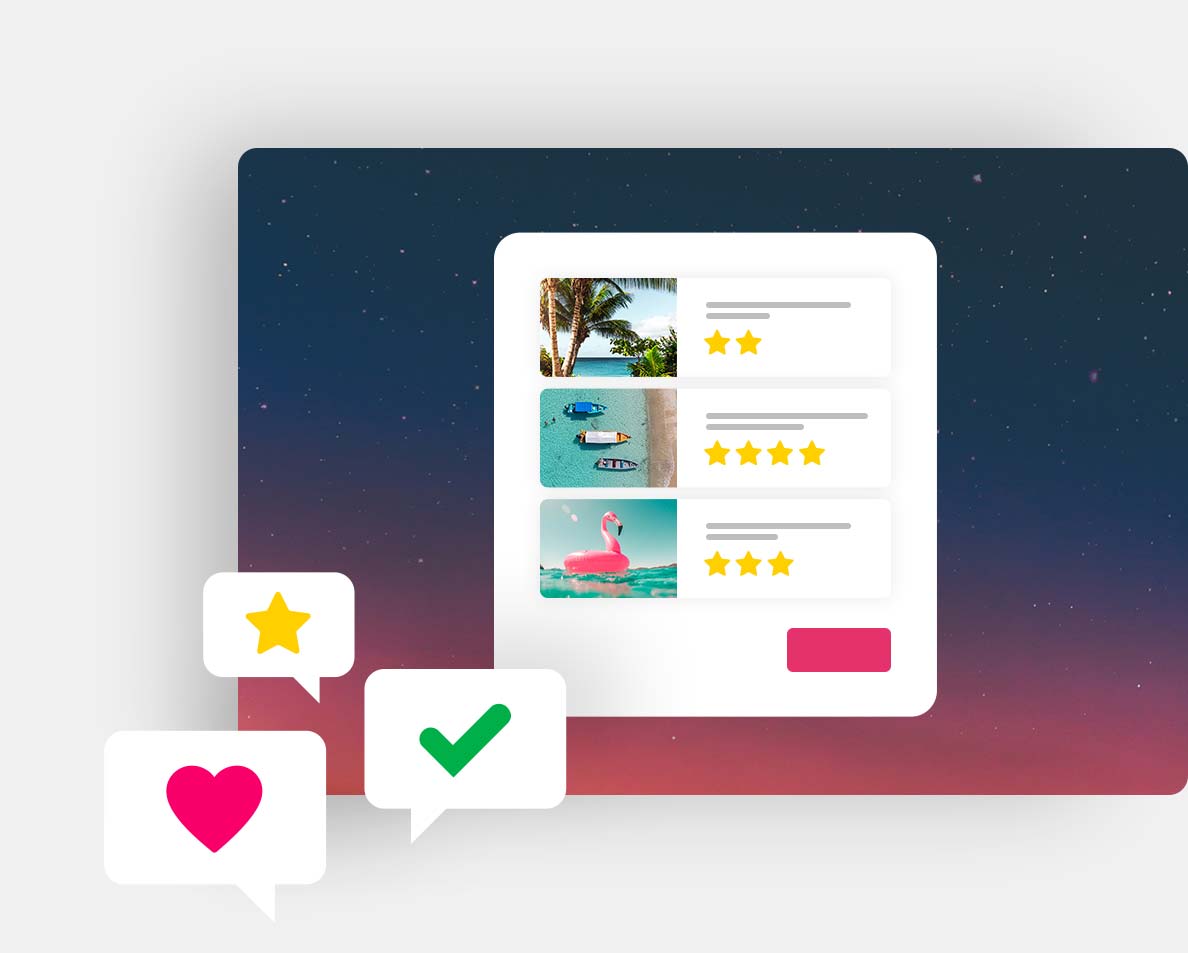 Ratings
Have participants compare, prioritize, and evaluate options. Options can be anything that can be expressed in text, but also files, images and photos.
This allows you to conduct board elections and employee surveys, but also to gather feedback on new products and designs.
You decide how options are evaluated. There are numerous types of votes available. This includes simple upvoting with thumbs and hearts as well as voting by rating scale, points or stars.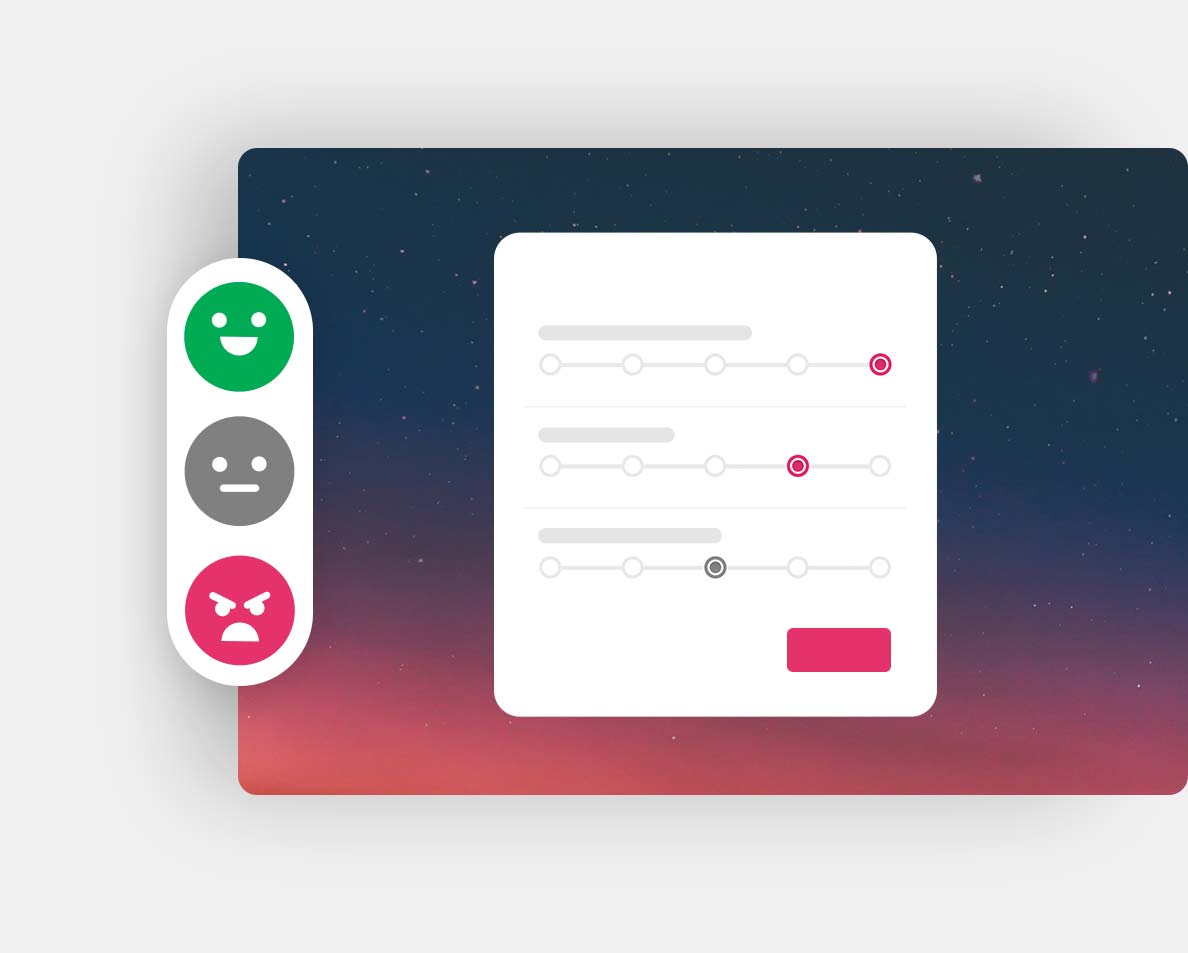 Matrix and Likert scale
With the help of a question matrix or Likert scale questionnaires, several questions or statements can be formulated. How strongly the statement applies in the opinion of the respondent can be answered on a multi-level scale.
This question-answer type is particularly efficient because the respondents only have to read the question once. The Likert scale is popular in customer and employee surveys and above all where personal opinions are involved.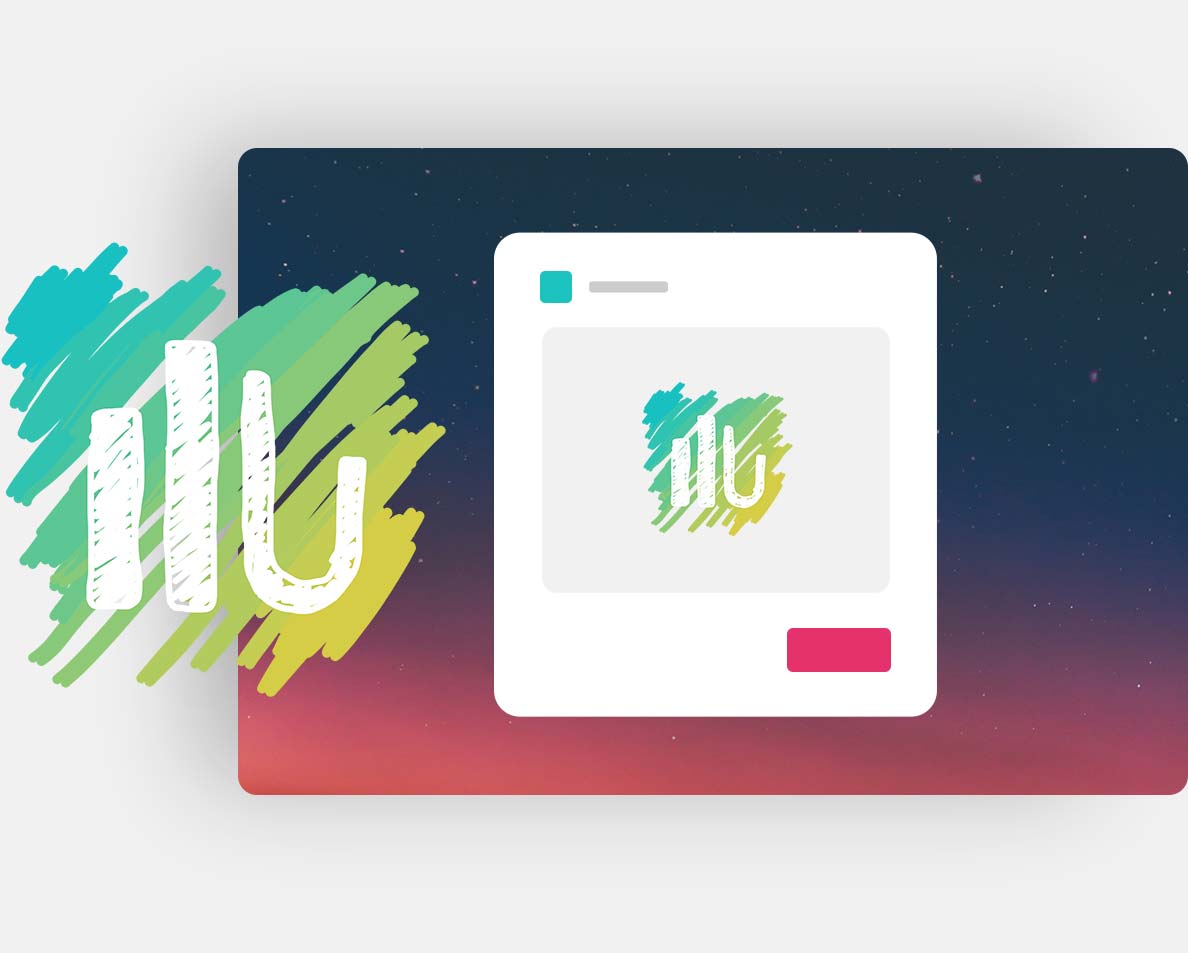 Drawing, painting and signing
Provide the participants with an area where they can draw. With different configurations you can adapt the drawing area to your needs.
In the »Free Drawing« mode, participants can select colors and set brush thicknesses. Thus, tasks and questions can be answered creatively with digital brushes. The »Signature« mode allows you to sign inputs.
In each mode, individual drawing steps can be undone or redone.
Survey analysis made easy
Administrators can view individual participants or evaluate entire steps and questions. Responses from participants are calculated and displayed in real time. Charts helps to analyze your data for a better understanding of your results or the opinions, attitudes, and behaviors of people participated in your questionnaires.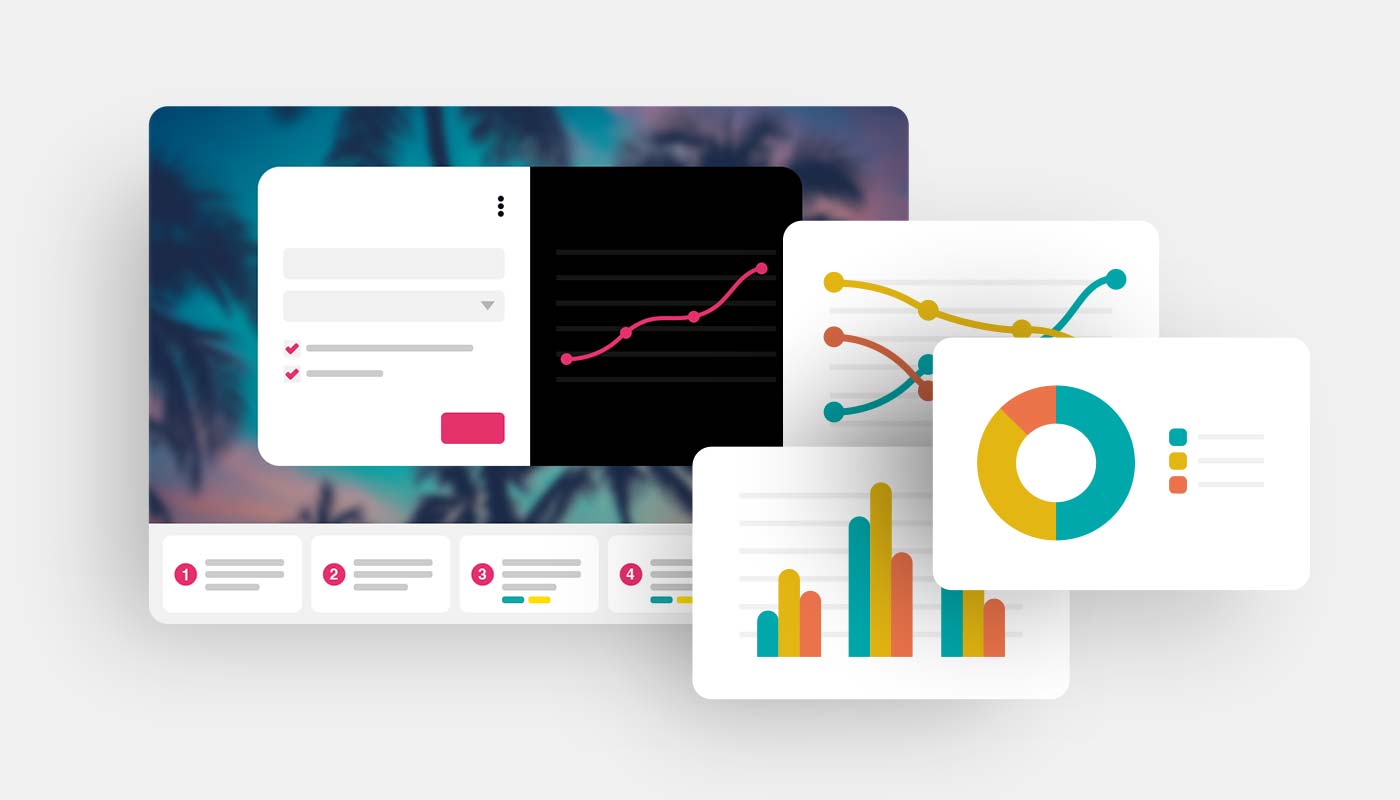 The results can be used for various purposes such as market research, product development, customer satisfaction measurement, and employee engagement analysis. Additionally, survey data can be exported in different file formats such as CSV and Excel.
Custom design questionnaires
With numerous free themes you can customize the design of your surveys and forms. But also individual design options from own logos to your own theme and white lable features are available to you.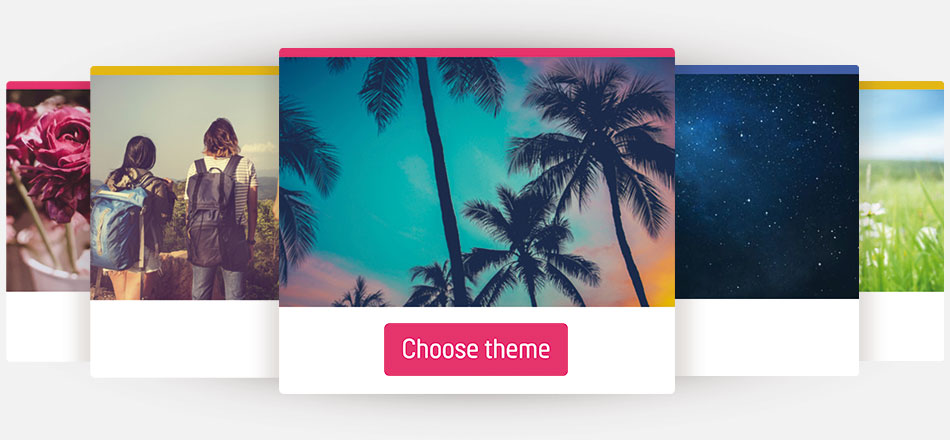 The PollUnit surveys are fully responsive and nothing stands in the way of participating with your mobile device! You can also embed your poll into your own website.
Survey branching logic
Jump to a different question page, skip, hide or show steps by adding branching rules. Create user-friendly surveys and get better results with a higher accuracy and less drop outs.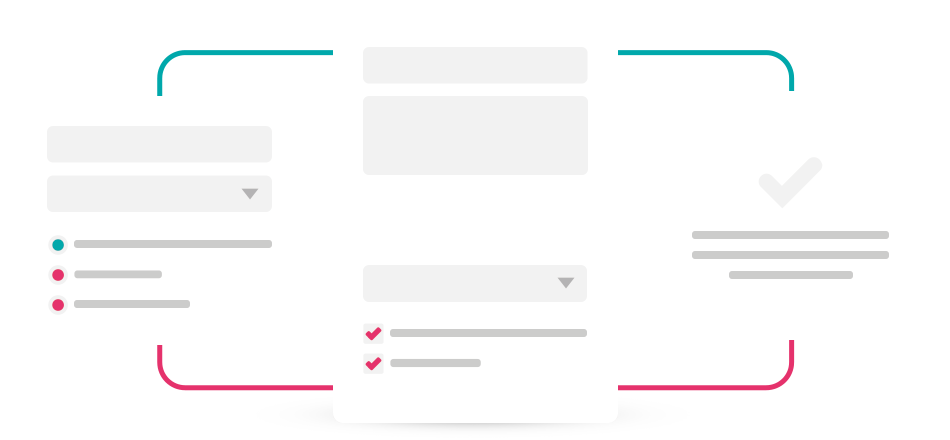 PollUnit offers a powerful condition handling based on the participants answers to previous questions. Learn more in our advanced survey logic tutorial.
CCPA and GDPR compliant surveys
For a survey platform, high data security and data protection are essential. Therefore, in addition to the quality of our software, we also place special emphasis on our hardware. Uploaded images are stored in encrypted form and all computers are located exclusively in ISO 27001 certified data centers in Germany. It is also possible to conclude a data processing contract with us.
Create a survey:
It's that simple
Create and configure your survey in separate steps
Publish or share your survey
Wait until there are enough participants
Analyze and export your collected data