Pairwise Comparison
In a Pairwise Comparison, multiple options are compared against each other. Voters choose their favorite from random pairs. PollUnit creates a relative ranking from the votes, helping to find the best option without having to compare all combinations.
Create PollUnit
Tour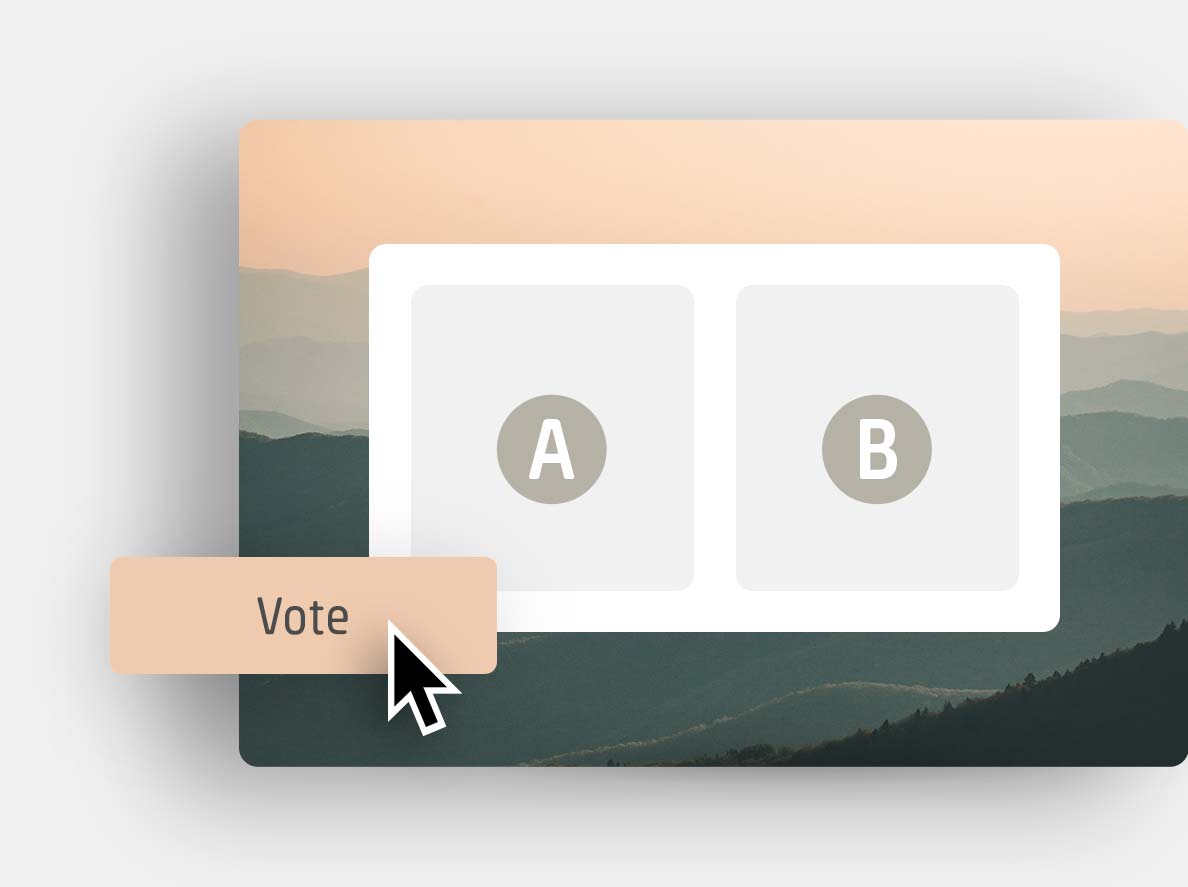 What is a pairwise comparison?
Pairwise comparison, also known as pair comparison or pair comparison method, is a simple but effective method for evaluating and ranking items. In this process, two items are compared at a time, and it is determined which of the two is preferred. Over several comparisons, a relative ranking of the items is established.
An important advantage of pairwise comparison is that it is not necessary to compare all possible combinations. Instead, items are compared pairwise, reducing the total number of comparisons, which makes the method particularly useful when there are many items to evaluate.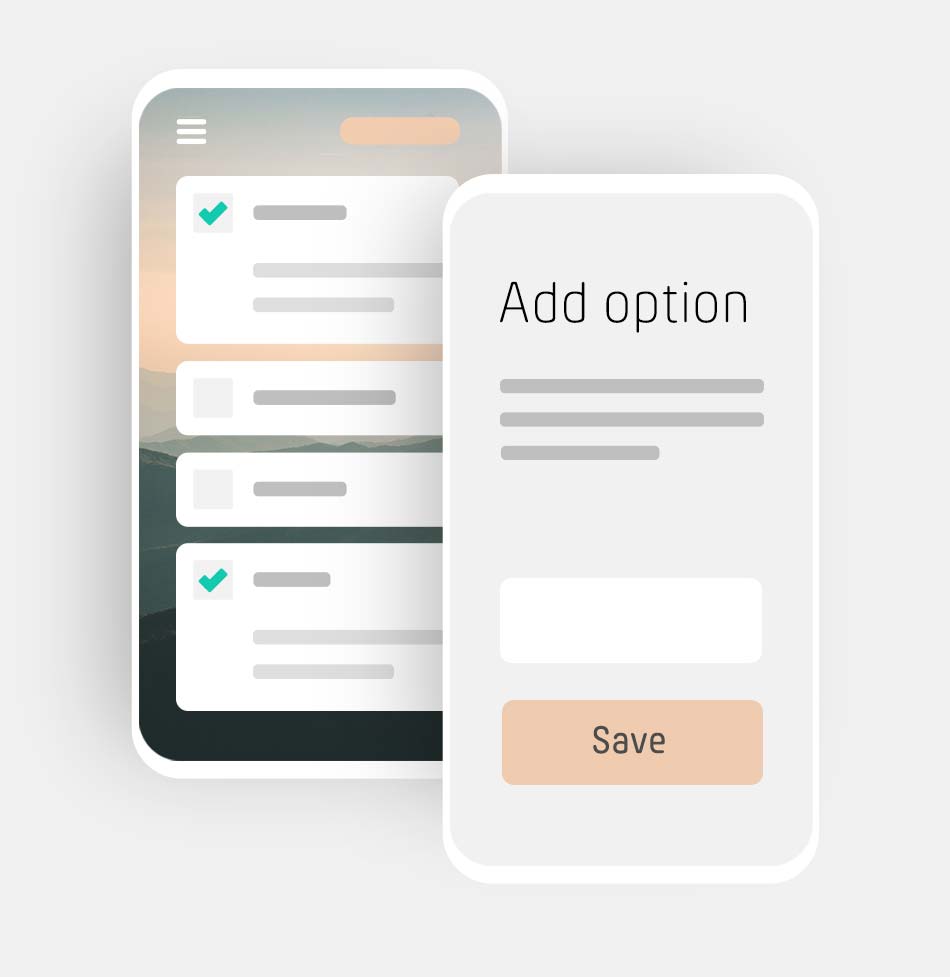 Set Submission Period and Collect Options
Not only can you vote on a group of texts and images that you define, but you can also allow participants to add options. Configure your own form to submit new options and images.
This makes Pairwise Comparison a real alternative to our photo contests.
Comparing Images Pairwise
Pairwise comparisons of images are based on direct visual feedback, resulting in more objective and precise results. This is particularly important in areas like art competitions or image selection, where visual quality is crucial.
When choosing from a large number of images, pairwise comparison can simplify decision-making by breaking the comparisons into smaller steps. This is helpful to avoid being overwhelmed by the sheer volume of options.
However, AB comparisons can also be created, and different versions or designs can be directly compared with each other.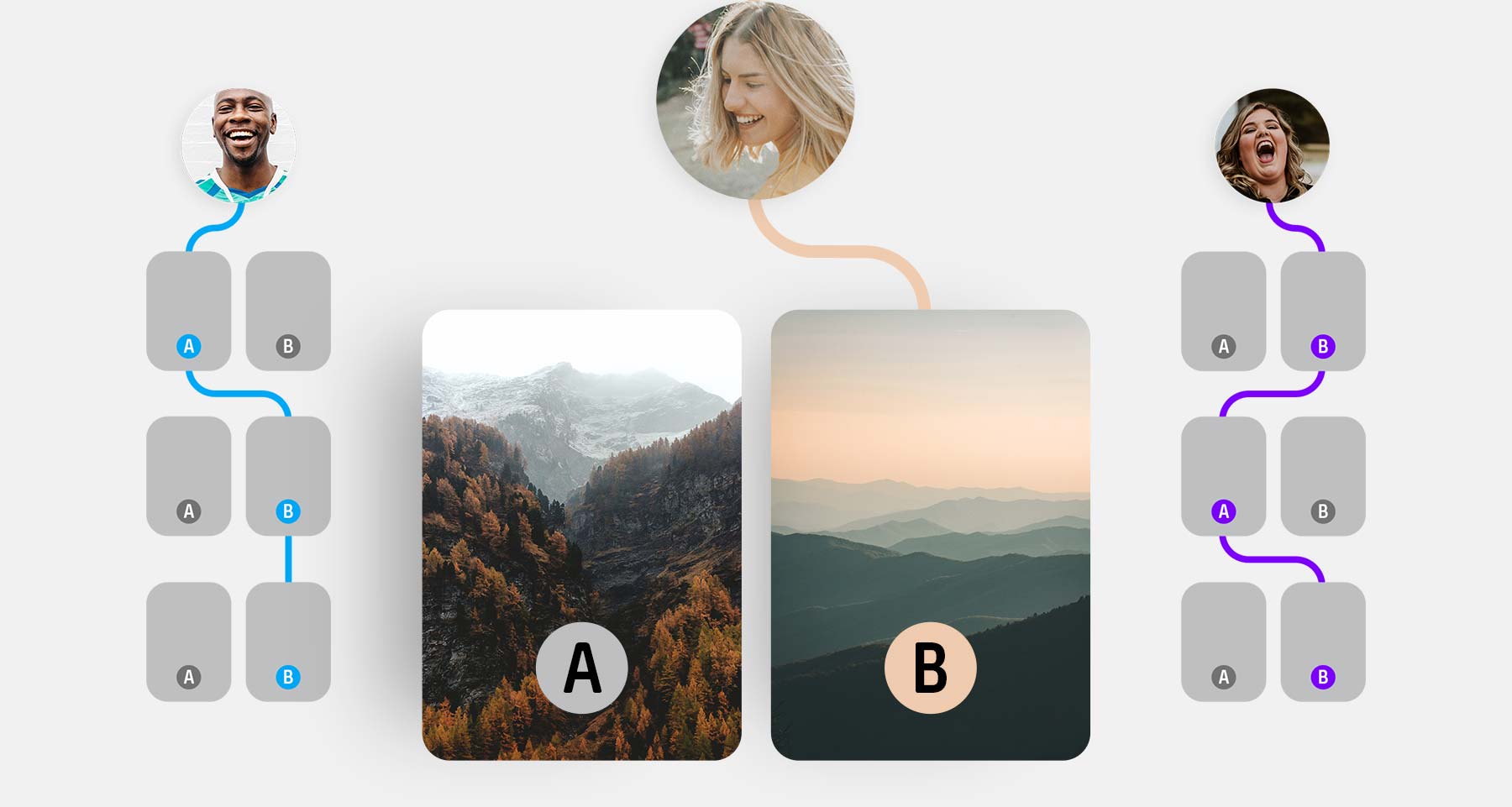 The ELO Score
We use the ELO score to assess the relative strengths or preferences of elements or options in a pairwise comparison. This makes pairwise comparison more objective and allows a relative ranking to be created.
The ELO score is a mathematical rating system originally developed for chess players to measure and make players' skill levels comparable. However, the ELO system can be used in various fields where the goal is to assess the relative strength or abilities of individuals or groups, especially in competitive situations.
The ELO score works by assigning a numerical rating to each player. This rating reflects the expected probability of one playing person winning against another person based on their previous performance. If a person wins against a more highly rated person, their ELO score increases, while the loser's score decreases. Conversely, winning against a lower-rated player would only slightly increase the ELO score, while losing would have a greater impact on the ELO score.
Better Identification of the Strongest Option
In conventional voting systems, the candidate or option that receives the most votes first can benefit from 'vote bias.' In contrast, pairwise comparison offers a more nuanced and in-depth analysis, with each option compared multiple times against other options. This minimizes the influence of individual votes, as the overall assessment is based on multiple comparisons.
Through the multiple comparisons in pairwise comparison, it is more likely that the strongest option will actually be identified, as it emerges as the preferred option in most pair comparisons. This leads to more informed decisions.
Create Pairwise Comparison:
It's this easy
Create and configure your Pairwise Comparison
Provide text or images or invite people to submit options
Allow your participants time to compare the options
PollUnit generates a relative ranking from which you can select the winners