Manage orga­nizations
With a PollUnit organization you can invite friends and colleagues to work together. Every member of an organization can create and administrate PollUnits within the organization. The members get access to your business or enterprise functions without having to buy an account themselves.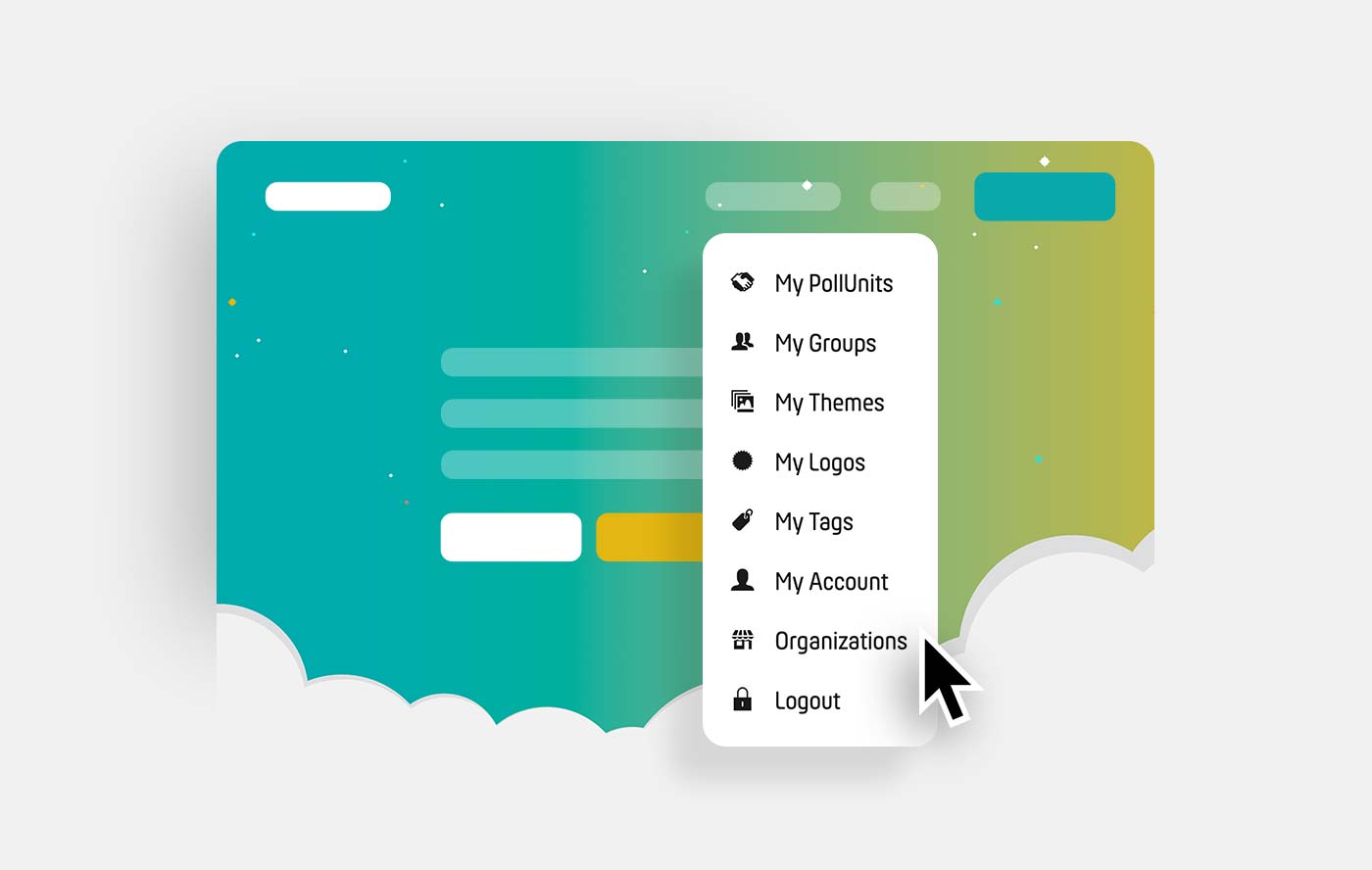 The administration interface for organizations can be found in the main menu. Here you can create one or more organizations depending on your account. For example, you could create a PollUnit organization for each department in your company. Each organization can only manage its own PollUnits.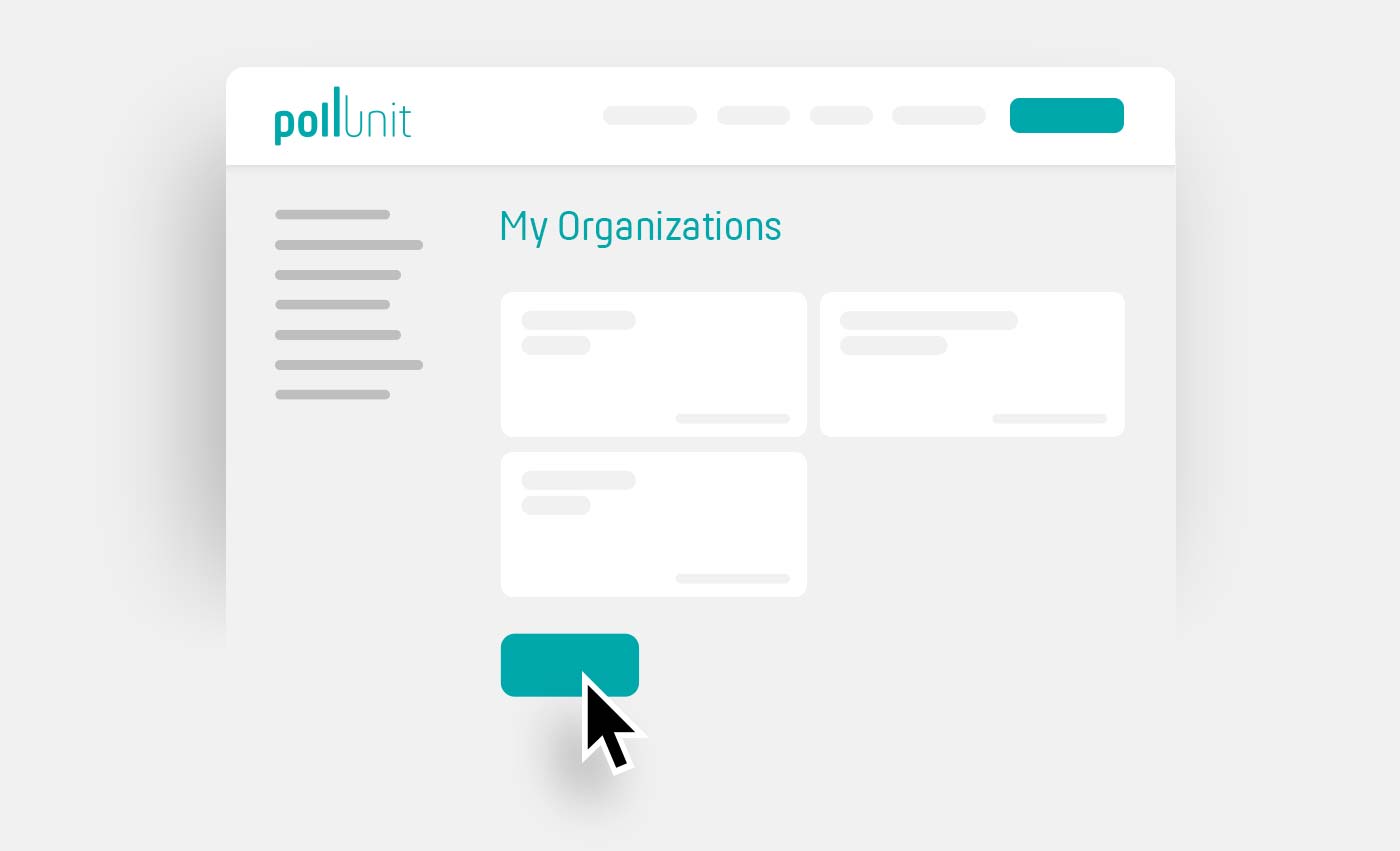 With a click on »Create organization« you can assign a name and create your organization.
After saving, the organization appears and you can add members using the context menu (three items). In the context menu you can also edit and delete the organization and subscribe to your own organization ICS feed.
If you click on »Add members«, you can enter multiple email addresses. PollUnit will send an invitation. The recipient can participate in your organization after registering with PollUnit. If the state of one of your members is »Inactive«, you can resend an invitation.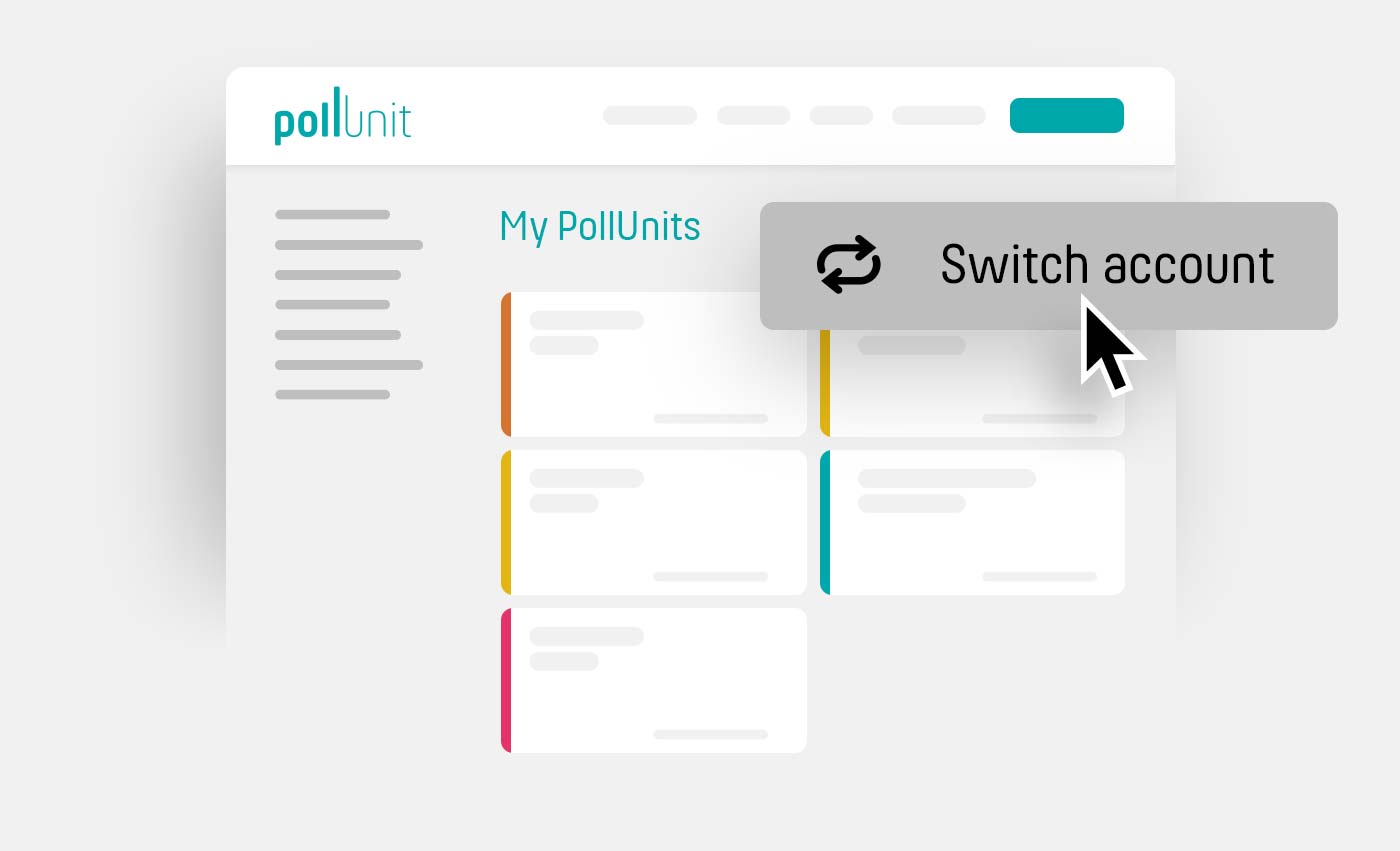 Each member has their own private account to create and manage their own PollUnits. These private PollUnits can not be accessed by others. As a member of an organization the user can switch to the organization account. You can switch accounts at »My PollUnits«, »My Groups«, »My Themes« and »My Logos« by clicking on the button »Switch Account«. After switching to the organization account, the private content will be hidden and the organization content will be displayed.
Each PollUnit user can be a member of any number of organizations. The member can switch to an organization or to the private account at any time. If a PollUnit has been created in the wrong organization or private account, the PollUnit can be moved via the context menu.